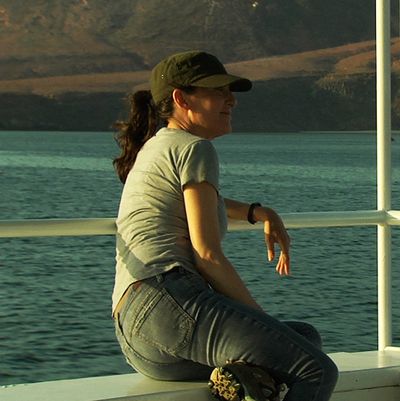 Cristina Iglesias
Cristina Iglesias was born in San Sebastián in November 1956.
She studied Chemical Sciences in her home town (1976-1978) and then after a brief period in Barcelona practising pottery and drawing, she studied Sculpture at the Chelsea School of Art in London, UK (1980-1982). She was granted a Fullbright scholarship to study at the Pratt Institute in 1988.
In 1995 she was appointed Professor of Sculpture at the Akademie der Bildenden Künste in Munich (Germany) and in 1999, won Spain's National Visual Arts Prize. She has represented Spain twice at the Venice Biennale, at the 42nd edition in 1986 and at the 45th edition in 1993; at the Biennale of Sydney in 1990; at the Taipei Biennial in 2003; at the SITE Santa Fe Biennial in 2006 and at the Triennale of Folkstone in 2011. She also represented her country at the world fairs held in Seville in1992 and Hanover in 2000, and at the 1995 Carnegie International, Museum of Art, Carnegie Institute in Pittsburgh.
She habitually works with major international galleries.
Her public commissions include the following:
The Laurel Leaves in Moskenes sculpture in the Lofoten Island; the Centre Convencions Internacional in Barcelona; Deep Fountain, the Leopold de Waelplaats, Antwerp, 2006; the threshold-entrance for the Prado Museum extension, 2007; and the Estancias Sumergidas underwater sculpture in the Sea of Cortez near Espiritu Santo island, in the Mexican state of Baja California Sur, 2010.
Selected Exhibitions:
CAPC Musée d´Art Contemporain, Bordeaux, 1987; Kunsthalle Bern, Bern, 1991; Stedelijk Van Abbemuseum, Eindhoven, 1994; Solomon R. Guggenheim Museum, New York and The Renaissance Society, Chicago, 1997; Palacio Velázquez, MNCARS, Madrid, 1998; Guggenheim Museum, Bilbao, 1998; Carré d´Art, Musée d´Art Contemporain, Nîmes, 2000; Fundaçao Serralves, Porto, 2002; Irish Museum of Modern Art, Dublin and Whitechapel Art Gallery, London, 2003; Museum Ludwig, Cologne, 2006; Pinacoteca del Estado de São Paulo, Brazil, 2008, Fondazione Arnaldo Pomodoro, Milan, 2009; Marian Goodman Gallery, New York, 2011; Galerie Marian Goodman, Paris 2011.
Her work has also been shown at the following institutions:
ARC, Musée d´Art Moderne de la Ville de Paris; CAAM, Las Palmas de Gran Canaria; CCCB, Barcelona; Centre Georges Pompidou, Paris; Centro Cultural de la Villa, Madrid; Centro del Carmen, IVAM, Valencia; De Apple Foundation, Amsterdam; Fundació "La Caixa", Barcelona; Fundación Caja de Pensiones, Barcelona; Henry Moore Foundation, Leeds; Instituto Cervantes, Rome; Kunsthalle Bern; Martin-Gropius-Bau, Berlin; Musée d´Histoire, Luxembourg; Musée des Beaux-Arts, Nantes; Museo de Arte Contemporáneo Esteban Vicente, Segovia; Museo de Bellas Artes de Bilbao; Museum of Art, Carnegie Institute, Pittsburgh; The Art Gallery of New South Wales, Sydney; The Mori Art Museum, Tokyo and Tate Modern, London.
Works in Selected Museums and Collections:
ARTIUM, Vitoria; CAPC, Bordeaux; Carré d'Art, Musée d'Art Contemporain, Nîmes; Centre Georges Pompidou, Paris; Fundaçao Serralves, Porto; Fundació "La Caixa", Barcelona; Solomon R. Guggenheim Museum, New York; Hirshhorn Museum and Sculpture Garden, Washington DC; IMMA, Dublin; Kunsthalle Bern; MACBA, Barcelona; Moderna Galerija, Ljubljana (Slovenia); MoMA, New York; Musée de Grenoble; Guggenheim Museum, Bilbao; MNCARS, Madrid; Tate Gallery, London; Van Abbemuseum, Eindhoven.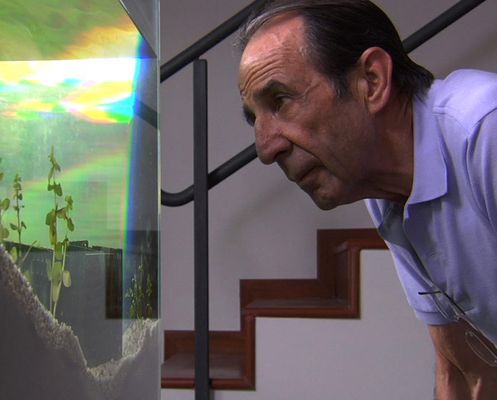 Manuel Arango
Manuel Arango was co-founder and partner of a large general retailing business, today Wal-Mart de México. During the last thirty-five years he has concentrated his business activities in real estate development in Mexico City, Acapulco and La Paz, Baja California Sur.
His special interest in the environment, as well as his commitment to the promotion of a culture of citizen participation, have led him over the last four decades to dedicate a significant amount of his time and effort to the development and growth of the nonprofit sector in Mexico. He has founded five nonprofit organizations with which he remains involved, including the Mexican Center for Philanthropy and the Xochitla Foundation.
Convinced of the talent and potential that lie within the corporation, for more than ten years he has promoted the concept of Corporate Social Responsibility in Mexico and Latin America. In particular, he promoted the establishment of the Distintivo ESR, a program of the Mexican Center for Philanthropy that publicly recognizes companies that excel in their social, environmental and community efforts.
In addition to these activities, Mr. Arango is the Honorary Chairman of the Mexican Water Advisory Board, and serves on the Board of Directors of diverse civil society organizations including the Centro Mario Molina and the Fundación para las Letras Mexicanas, among others.
Internationally, he is a member of the Advisory Board of the Encuentros Ibereroamericanos de la Sociedad Civil and the International Council of the Fundación Amigos del Museo del Prado, in Madrid, Spain. In the past he also served on the Board of Directors of the Council on Foundations, the World Resources Institute, Public Radio International, the Institute of the Americas and Callaway Gardens, among others.
Mr. Arango has produced several documentary films, including Sentinels of Silence, a film on the pre-Hispanic monuments of Mexico for which in 1971, he received two Academy Awards. In 2003, he produced Clipperton, Isla de la Pasión, which tells the story of a remote island that Mexico lost to France as a result of an international arbitration in 1931 and most recently Garden in the Sea.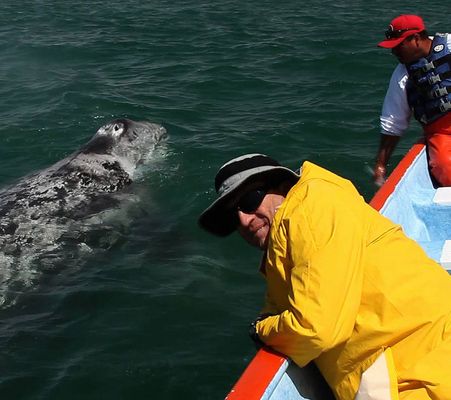 Rodolfo Ogarrio
A resident of Mexico City, Rodolfo Ogarrio, has been a leading figure in the environmental movement in Mexico where he has co-founded and directed a number of conservation and education organizations including Environmental Restoration, Inc., the Mexican Foundation for Environmental Education, the Mexican Center for Philanthropy, and the Environmental Education and Training Institute of North America. He also founded Pro-Mariposa Monarca, a non-profit organization dedicated to protecting the over-wintering sites of the monarch butterfly.
Mr. Ogarrio helped develop a unique ecological residential community on Mexico´s southern pacific coast. He also co-founded the Association of Friends of the Historical Center of the City of Oaxaca and from 1997 through 2004 served as a Board Member of the Oaxaca Community Foundation. In 1997, he promoted the presidential decree of the Valley of Yagul in Oaxaca as a Natural and Archaeological Monument. In 2003, he led the successful effort to rescue Espiritu Santo island in the Gulf of California for its conservation in perpetuity and played a major role in securing the registration of the Islands and Protected Areas of the Gulf of California, and the Monarch Butterfly Biosphere Reserve as World Heritage Sites of UNSECO. He recently helped to achieve the decree of the marine area surrounding Espiritu Santo Island as a National Park and is currently working on the creation of a network of marine sanctuaries between Loreto and La Paz in the Gulf of California.
Rodolfo Ogarrio earned a law degree from the Escuela Libre de Derecho, a master's degree from Harvard Law School and studied business administration at the Instituto Panamericano de Alta Dirección de Empresas. In addition to his conservation efforts, he is active in a variety of historical, social and community organizations. He was the Technical Secretary for the National Water Advisory Council of Mexico from 2000-2003 and the first foreign national to serve on the Board of Directors of the National Wildlife Federation Board from 1999-2005.