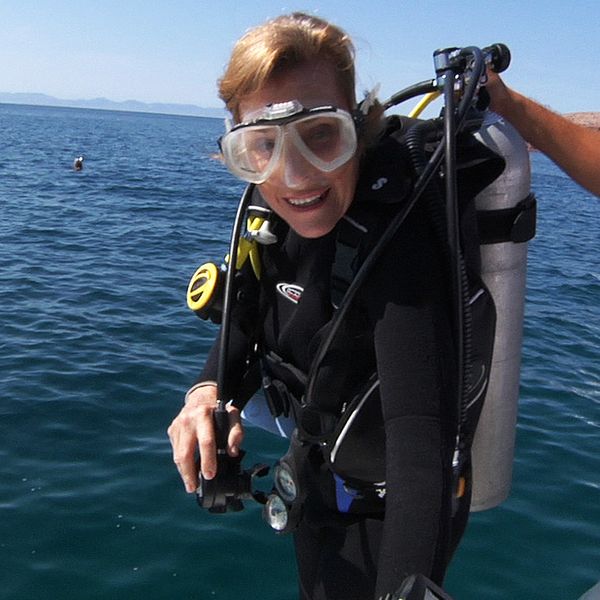 Sylvia Earle
Sylvia A. Earle, called Her Deepness by the New Yorker and the New York Times, Living Legend by the Library of Congress, and first Hero for the Planet by Time Magazine, is an oceanographer, explorer, author and lecturer with experience as a field research scientist, government official, and director for corporate and non-profit organizations.
Formerly Chief Scientist of NOAA, Dr. Earle is a National Geographic Explorer in Residence, Founder of SEAlliance, Mission Blue, and Deep Ocean Exploration and Research, Inc. and is the principal science advisor for One World One Ocean.
Dr Earle has led more than 100 expeditions and logged nearly 7000 hours underwater with a record solo dive to 1000 meters and nine saturation dives including leading the first team of women aquanauts during the Tektite Project.
She has been awarded more than 100 national and international honors including the 2009 TED Prize for her proposal to establish a global network of marine protected areas.
In October of 2010, during the event to celebrate the installation of the artwork Estancias Sumergidas, Dr. Earle remarked, "…what you are doing to salute the ocean as a symbol of recovery, a symbol of what we as people can do to make a difference on our watch, in our lifetime… As never before we understand why it matters. Maybe as never again we have a chance to really have an impact in a positive way on the world…. the natural world… land, air, sea, wildlife. The organizations that are represented here, the people who are here…. this country is a leader in taking care of the natural world that takes care of us. And I thank you."
www.sealliance.org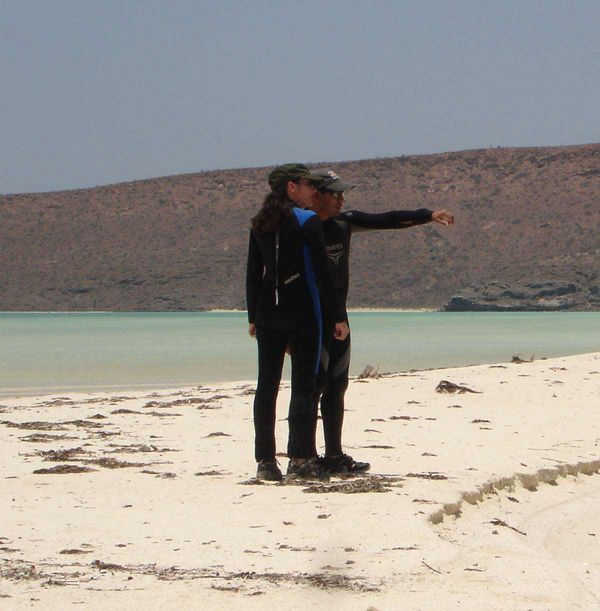 Octavio Aburto
Octavio Aburto obtained his Marine Biology degree from the Universidad Autónoma de Baja California Sur in 1995, and has been professor at the same University since 1997. In 1998, he became the director of the Reef Fauna Project, and has been the principal Mexican researcher for several scientific and fishery policies grants, founded by Mexican and international organizations. Currently, Octavio is a PhD student at the Center of Marine Biodiversity and Conservation at the Scripps Institution of Oceanography. His research has focused on commercially exploited reef fish and their fisheries in the Gulf of California, as well as the management of marine protected areas in the region. He has coordinated major workshop regarding fisheries regulations in the Gulf of California, involving fishing communities from different parts of Mexico, the National Institute of Fisheries, State Governments, and the Mexican Environmental Agency. His past and current graduate research with Enric Sala on the life history, ecology, conservation and fisheries of fishes in the Gulf of California is supported and funded by the David and Lucille Packard Foundation, the Moore Family Foundation, the Tinker Foundation, the Walton Family Foundation, among others.
Currently, he leads a research group composed of undergraduate and graduate students that investigates the importance of mangroves for the regional fisheries. He also is part of a regional project that deals with the conservation of marine top predators and spawning aggregations. Additionally, he leads a program that creates photo identification of large marine predators inside Mexican Marine Protected Areas.
Born in Mexico City, Octavio has photographed marine ecosystems in Mexican coastal waters since 1994 (www.octavioaburto.com). His photographs have been used to illustrate outreach publications about the conservation of marine habitats, and include: Marine Protected Areas – GreenPeace; Monitoring MPAs – University of Arizona and Scripps Institution of Oceanography; Commercially important groupers from the Gulf of California – Pronatura Noroeste A.C. He is running an initiative to increase awareness about the negative impacts of losing marine biodiversity through underwater photography in marine reserves and ecosystems (www.coloresdelbermejo.com).